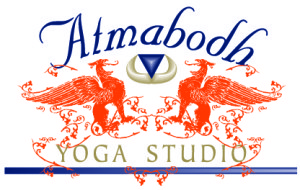 At the Atmabodh Yoga Studio yoga is taught in the Iyengar tradition by yoga instructor Anil Poovadan.
Anil received teacher training from BKS Iyengar in India and has taught yoga in both India and the United States. He relates to students in a warm and direct manner. Anil's teaching style emphasizes awareness and breath as he encourages students to both honor and transcend their limitations.
When an injury to her arm caused calcification and severely limited the range of motion in her elbow, Leila Poovadan traveled to Bombay to obtain help from BKS Iyengar. Upon returning home, she enlisted the aid of her teenage son to assist her with her exercises.  This was Anil Poovadans' first exposure to the therapeutic benefits of yoga.  In the next years, his mother returned to study with BKS Iyengar who eventually encouraged her to begin teaching yoga.  Anil assisted with her classes in Bangalore.  After graduating from college, with a degree in economics, Anil began teaching classes in Bangalore and Kochi, India, while taking courses with Iyengar in Puné. At this time, Anil also completed Raja Yoga Pranayama training, a mudra based pranayama, with the late Swami Poornananda.
After moving to southern California at the age of 28, and while employed at IBM, Anil would periodically substitute for his mother's yoga classes.  He began to attend other classes to experience the various yoga disciplines available in the Los Angeles area.
In 1989, Anil and his wife Janice made a major life change, moving to New Mexico.  After settling in Placitas, NM in 1995, Anil began teaching yoga once again, this time as his full occupation.  Classes were held in a nearby church and in private homes.  As his practice grew, they needed a larger, permanent location and opened the Atmabodh Yoga Studio in a 100 year old Victorian adobe house on main street in Bernalillo, New Mexico where Anil currently teaches five yoga classes a week.
"Atmabodh", which means "self knowledge" in Sanskrit, exemplifies the basis for Anil's philosophy of yoga.
The yoga classes offered at Atmabodh Yoga Studio can accommodate beginner to intermediate level students.