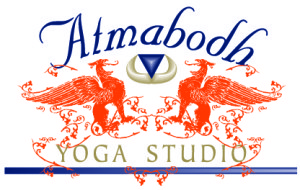 May I be the doctor and the medicine,
And may I be the nurse
For all sick beings in the world
Until everyone is healed.

 May a rain of food and drink descend
To clear away the pain of thirst and hunger.
And during the eon of famine
May I myself change into food and drink.

 May I become an inexhaustible treasure
For those who are poor and destitute;
May I turn into all things they could need,
And may these be placed close beside them.

      Shantideva,  A Guide to the Bodhisattva's Way of Life
Welcome to our Atmabodh Yoga Studio where we have Yoga classes five days a week, taught in the Iyengar tradition by instructor Anil Poovadan.  Check out the yoga section for class schedule, price schedule and more information.
PLEASE NOTE: Regular Class Schedule resumes Monday Feb 5! Come join us for Yoga Class Today!
Anil teaches a series of Breath Classes once a month. Check out the Breath Class page under Yoga for more information and class schedule.  He has also added a series of Sanskrit, Chanting and Chakras classes.  Check out the upcoming classes here.
Janice Gorman and Anil Poovadan are accredited Tibetan Cranial® practitioners and teachers. Check out the Tibetan Cranial page for more information and to schedule an appointment.