The Albuquerque Journal published an in depth article on Janice and Anil's Tibetan Cranial practice on 7/28/2014.
Click here to read it:
Janice:
My journey began as a nurse, and I have practiced for over thirty years, working with people in crisis in the fields of Psychiatry and Social Services. I have been an Herbologist for twenty years after graduating from the Southwest School of Botanical Medicine and studied for five years with a Native American Shaman, Beautiful Painted Arrow. My personal practice has been as a Zen Practitioner for fifteen years and a student of Yoga for most of my adult life.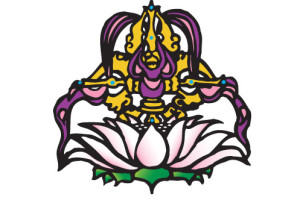 Anil:
Anil has been teaching yoga in the Iyengar tradition for many years. In 1998 he began Cranio-Sacral body work. In September 2011 Anil and Janice began the Tibetan Cranial apprentice program.  In September, 2013, Janice and Anil completed the Tibetan Cranial apprentice program and were released by their teacher, Shar Lee, to become Tibetan Cranial practitioners. They provide Tibetan Cranial on an appointment basis.  For more information on Tibetan Cranial click here.  To request an appointment for Tibetan Cranial click here.